Roxanne Stanton
Real Estate Salesperson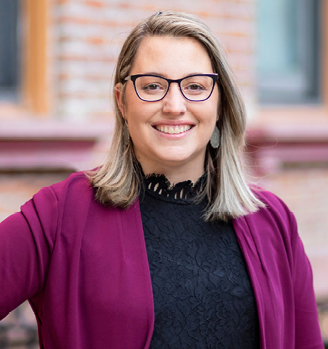 Roxanne Stanton is a Greenville native and Licensed Real Estate Salesperson with deep ties to the Albany County community. Roxanne's genuine desire to help people and interest in the real estate industry has inspired her to become a local agent and put her enthusiasm to work! Having purchased and sold her own homes in the Capital Region, Roxanne was driven to help others navigate the real estate process. What better way than getting her real estate license!
"I love having the opportunity to help people and families find their dream home! I love the work I can do in this industry and always look forward to earning not only people's trust, but their friendship, as well."
Roxanne's work experience and current employment at Albany Medical Center in Pharmacy Administration has helped her build excellent communication and organizational skills. Her helpful, honest character and commitment to success make Roxanne a perfect agent for any buyer or seller looking to make a real estate move. Her determination to get the job done will not go unnoticed!
"I always strive to be innovative and a trusted guide to all of my clients. It's the framework of who I am and why I've joined this challenging and exciting industry. There's a constant need to be on-the-go, but that's exactly what it takes to deliver the best service and success!"
As she grows her real estate career, Roxanne has surrounded herself with supportive family and friends who offer inspiration and insight at every turn. After living in Albany County her whole life, Roxanne's local knowledge offers clients vast networking connections and an insider's view of the region's neighborhoods. With her husband, Michael, three young daughters, Morgan, Madison, and McKenzie, and "barns full of cows" at their home in Coeymans Hollow, Roxanne knows the importance of finding that perfect home setting.
"I chose to begin my real estate career with Gabler Realty so I could learn from the best and grow my business to the best it can be. This is a fun and energetic office with amazing people. Gabler Realty offers incredible resources – everything I need to deliver impeccable service to my buyers and sellers. I know I can reach my goals here and do the same for all of my clients!"
Browse Featured Listings

Sorry we are experiencing system issues. Please try again.

Photos of My Satisfied Clients!
Send Me a Message
Fill out the form below to send me an email and I will get back to you shortly.