Paula Rice
Associate Real Estate Broker, Team Leader of the "Paula Rice Team"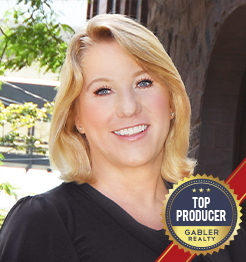 Paula Rice has been a New York State Licensed Associate Real Estate Broker since 1993. When she bought her first home, Paula enjoyed the process so much, she decided to make real estate sales her profession. Since her career began, she's bought and sold many homes of her own, and has helped hundreds of wonderful clients do the same!
The world of real estate transactions is incredibly multi-dimensional. Throughout the complex process, Paula focuses on the details, large and small, to ensure that her client's best interests are always being represented. Her results-driven attitude, moral integrity, and communication skills have paved the way for her successful, long-term career and have won her the hearts of countless clients. "My clients referring their friends and family to me is my biggest achievement… It is so wonderful to get a call from a future client saying they were referred to me by a past client. It is very rewarding to know that I've earned their unwavering trust. That they know I will always go above and beyond any expectations."
Paula specializes in assisting both buyers and sellers, and really enjoys the challenges and excitement that comes from working with both parties. Her vast knowledge of the local real estate market helps sellers price their home so that they sell for the most amount of money in the shortest period of time. Meanwhile, she can provide the same expertise to a buyer client who is full of excitement and looking to find that "forever" home. "I can think of nothing more rewarding than handing the keys over to my buyers or seeing my sellers walk away from the closing with check in hand."
It's Paula's outstanding skill and drive to progress that has drawn her to work with GablerRealty. "With over 25 years of experience, my business has always been adapting and I wanted a progressive small firm that supported me with up to the minute technology. I wanted the freedom to use all my resources to promote and market my properties without the 'big box" type agencies that can limit what an agent can do. At Gabler Realty we use professional photographers on every property. That is not commonplace for most agents. The marketing campaigns and social media are far superior to anything I've ever worked with before. It was a very easy decision to bring my business and my clients' success to Gabler Realty."
Since the beginning of her real estate career, Paula has always been in love with the Capital Region. Just 2 hours to an Adirondack cabin, 3.5 hours to a Cape Cod beachside, or quick 3hour drive to a Broadway play in NYC, Paula and her clients adore all that our region has to offer! Now settled in the Town of Bethlehem, Paula enjoys spending time with her beautiful daughters, Nicole and Katharine, reading, and occasionally golfing. From a lifetime of experience, Paula knows our Capital Region is a wonderful place to live and being a part of helping others find their "American Dream" is the cherry on top!
Browse Featured Listings

Sorry we are experiencing system issues. Please try again.

Paula was a huge help during the whole home buying process. Any time my wife or I needed her, we could text or call and she would respond with an answer. Highly recommend her to anyone looking to buy a home!
Paula was fantastic to work with. As a first time homebuyer, she really helped me through the process. I'm sure she has many clients, but I never felt like less than her top priority.
Paula was an amazing agent. She not only helped us narrow our search, she responded based in our likes and dislikes by helping shift the search. On each visit she was early, observant to details, quick to note pros and cons, while also being very honest and sincere. I would definitely recommend Paula Rice to anyone in the Capital Region when looking for a home!
It was such an amazing pleasure for us to work with Paula in buying our first home! First, Paula paid attention to what we wanted and what we needed, and then guided us per our priorities during the whole process and never rushed. In our first buying experience, she educated us with her wise feedback and comments about the houses we saw and prepared us to be owners. Her responsiveness was outstanding - always ready to help, and we got answers to all our questions. She is the one you can trust unconditionally, and she makes you feel like you are definitely working with the best agent to buy a new house. We wouldn't have found the house of our dreams without her.
Send Me a Message
Fill out the form below to send me an email and I will get back to you shortly.