Joy Iafallo
Associate Real Estate Broker | Ravena Office Manager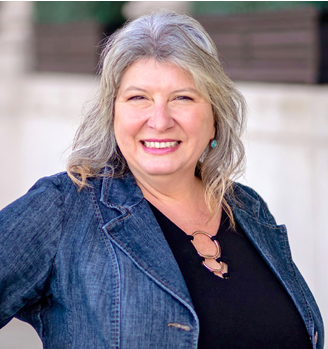 Thank you for taking the time to check out my page! I am a Selkirk native and Licensed Associate Real Estate Broker with 20 years of industry and remodeling experience in the Capital Region. Whether you're buying or selling, my experience and guidance can help you have a smooth transition.
On the selling side, my years of experience with home inspections have given me a great knowledge base of what to look for. I can help prepare you for potential pitfalls, it's all about being prepared! I can help you with home prepping your home for sale while always keeping in mind what buyers are looking for.
As for the buying side of things, we might have to look at a lot of homes together but we will find the one! I will negotiate to help you get the best deal. I've had clients say to me that they are so happy to be under contract but miss hearing from me every day!
It's a tough decision choosing a REALTOR to guide you in buying or selling a home. There are a lot of moving parts in every transaction. I don't think it really matters if you are a first-time homebuyer or not, every buyer deserves the same attention to detail.
Personally, I have invested in all types of real estate. If you are interested in learning how to do that, I can help you out there, too.
Let me be your personal real estate guide. You won't be disappointed!
Browse Featured Listings

Sorry we are experiencing system issues. Please try again.

When my father passed away in 2017, I was tasked with selling our family home of 40+ years. Joy is very knowledgeable and she was consistently available throughout the entire process. She is an experienced professional and I highly recommend her.
My husband and I are very lucky to have Joy as our rental manager/ agent. She finds tenants in a heart beat! We live in California and our rental property is in New York but we never have to worry a thing. Very attentive and easy to work with.
Joy helped us purchase our dream home! She was very relaxed through the whole process with no pressure to buy. She not only pointed out the home's strengths but was honest about it's shortcomings. She was great at pointing us to the other professionals needed to close. When our normal lender fell through, she recommended one that met our budget and helped us to close quickly! Thanks to her, we celebrated Christmas in our new home that year!
Send Me a Message
Fill out the form below to send me an email and I will get back to you shortly.