Jennifer Eitleman
Associate Real Estate Broker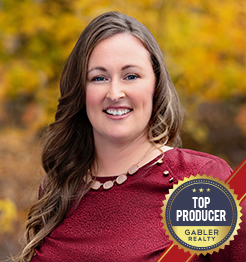 Jen Eitleman is a Capital Region native and an Associate Real Estate Broker with a keen eye for bringing style and value to her client's homes! Since she began her career in 2010, Jen has built her business on a foundation of service and honesty. Using her experience as a Certified Interior Decorator and successful home flipper, Jen is able to guide clients to see the potential in any home and how to make the most of their investment.
"I always tell my clients to invest in their investment. Whether you're a buyer who will need to make some improvements to a new home, or a seller who can get the most out of their sale by making a few simple updates. By helping my clients to see the potential in homes, it opens their eyes and minds to great opportunities. That's extremely valuable in the competitive market we're currently in."
In this fast-paced real estate market, Jen knows how to guide clients through "the roller-coaster ride" and make sure they're educated and making the best choices. "My focus is always to earn the trust of my clients by being there every step of the way. I've helped many different types of clients – first-time homebuyers, experienced sellers, downsizers, investors, and more. Every client receives the same level of care from me, it doesn't matter what their goals are. I'll help them see their dreams to fruition!"
Jen's calm, patient, and honest personality shines through her high level of customer service. "I love helping people and I work hard to be flexible, accessible, and a resource for local market information. Having lived in Albany, Bethlehem, and now Voorheesville, along with a decade of serving the entire Capital Region, I have a wealth of knowledge to share. By educating my clients on their local market I can help them make informed and confident decisions."
It's Jen's devotion to her clients and drive to enhance her skills has drawn her to work with Gabler Realty. "I chose Gabler Realty because of their top-notch marketing strategies. To give my clients the best service I need to stay current with the ever-changing real estate technology. I also appreciate the team atmosphere and supportive culture, too!"
When Jen isn't working hard for her clients or flipping a new investment property, you can find her hiking and enjoying quality time with her husband, Don, three kids, and her dog! 
If you're looking to buy, sell, or invest give Jen a call today to see how she can help you achieve your real estate goals!
Browse Featured Listings

Sorry we are experiencing system issues. Please try again.

Send Me a Message
Fill out the form below to send me an email and I will get back to you shortly.