REAL ESTATE MARKET UPDATE
Local Sales from January – March 2022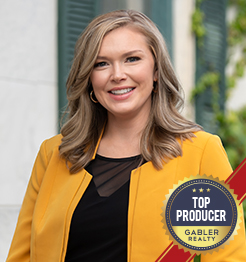 A Personal Message From Broker & Owner, Judi Gabler
"Happy spring! With warmer weather comes the hope for a rush of listings to the market, because we sure are ready for them! Buyer demand is still very high and housing inventory is still very low. If you're considering selling this year, be sure to look inside for the scoop on what to do to prepare to sell in this market.
What's on our minds this quarter? Well, the Town of Bethlehem is on the path to signing off on the Comprehensive Plan, and the building moratorium will soon be lifted. This will allow builders the opportunity to present their subdivision plans for new construction approval, which hasn't been available for 1.5 years. It is our hope that with some new opportunities becoming available for mixed levels of housing, the demand in Bethlehem will cool so prices do not keep rising so sharply. We are also interested to see if approvals for accessory dwelling units (like in-law units) will be easier to obtain under the plan changes, which is a type of housing we are finding very desirable among our clients these days.
One of the reasons why our clients love this Town and want to stay or relocate here is our wonderful Four Corners shops and restaurants, the proximity of the Rail Trail, and the Farmer's markets! Gabler Realty is a proud sponsor for the Delmar Farmer's Market again this year so we hope to see you there this year."
– Judith Gabler, R. E. Broker & Owner of Gabler Realty
Source: The Capital Region "Global Multiple Listing Service" (MLS)
October – December 2021 Sales
TOWN OF BETHLEHEM SINGLE-FAMILY HOME SALES GLOBAL MLS Q4 2021:
Average Days on Market: 15
List Price to Sale Price Ratio: 102%
Avg. Sale Price Single-Family Home: $354,254
Single-Family Homes Reported as "Sold": 172
January – March 2022 Sales
TOWN OF BETHLEHEM SINGLE-FAMILY HOME SALES GLOBAL MLS Q1 2022:
Average Days on Market: 27
List Price to Sale Price Ratio: 104%
Avg. Sale Price Single-Family Home: $366,196
Single-Family Homes Reported as "Sold": 72
Want to see all the home sales in the Town of Bethlehem? Check out this page on your desktop!
Browse the spreadsheet below to see the Town of Bethlehem sales of the 1st quarter!
Balancing Your Wants and Needs as a Homebuyer Today
Since the number of homes for sale is low today, it can feel challenging to find one that checks all your boxes. But if you know which features are absolutely essential in your next home and which ones are just nice bonuses, you can land a home that fits your needs.
So how do you go about creating your list of desired features? The first step is to get pre-approved for your mortgage. Pre-approval helps you better understand your budget, and that plays an important role in how you'll craft your list. After all, you don't want to fall in love with a home that's too far out of reach.
Once you have a good grasp of your budget, you can begin to list all the features of a home you would like. Here's a great way to think about them before you begin:
Must-Haves – If a house doesn't have these features, it won't work for you and your lifestyle (E.g. distance from work or loved ones, number of bedrooms/bathrooms, etc.).
Nice-To-Haves – These are features that you'd love to have but can live without. Nice-To-Haves aren't dealbreakers, but if you find a home that hits all the must-haves and some of these, it's a contender (E.g. a second home office, garage, etc.).
Dream State – This is where you can really think big. Again, these aren't features you'll need, but if you find a home in your budget that has all the must-haves, most of the nice-to-haves, and any of these, it's a clear winner (E.g. farmhouse sink, multiple walk-in closets, etc.).
Finally, once you've created your list and categorized it in a way that works for you, discuss it with your real estate advisor. They'll be able to help you refine the list further, coach you through the best way to stick to it, and find a home in your area that meets your needs.
Bottom Line: Crafting your home search checklist may seem like a small task, but it can save you time and money. It's also one of the keys to being successful in today's competitive market.
Brought to you by:
Paula Rice, Associate Real Estate Broker
Cell/Text: (518) 522-2825 | Email: Paula@GablerRealty.com | www.GablerRealty.com/Paula
The Spring Presents Sellers with a Golden Opportunity
When selling your home, timing is crucial. Here are four reasons why this spring may be your golden window of opportunity.
1. Inventory Is Still Low – Today's limited supply of houses for sale is putting sellers in the driver's seat. There are far more buyers in the market today than there are homes available. Purchasers are eagerly waiting so listing now makes your house the center of attention!
2. Your Equity Is Growing in Record Amounts – According to the most recent Homeowner Equity Insight report from CoreLogic, homeowners are sitting on record amounts of equity thanks to recent home price appreciation. The report finds that the average homeowner has gained $55,300 in equity over the past year. Your equity can help fuel your move!
3. Mortgage Rates Are Increasing – While it's true mortgage rates are climbing, current mortgage rates are still below what they've been in recent decades. In the 2000s, the average mortgage rate was 6.27%. In the 1990s, the average rate was 8.12%. Experts project rates will rise in the months ahead. That's why it's important to act now if you're ready to sell!
4. Home Prices Are Climbing – Home prices are skyrocketing due to the imbalance of supply and demand. You have an opportunity to get ahead of the curve now by leveraging your growing equity and purchasing your next home before prices climb higher.
Bottom Line: This spring could be your golden opportunity!
Brought to you by:
David Ryan, Real Estate Salesperson with the Making Moves Team at Gabler Realty
Cell/Text: (518) 810-4255 | Email: Dave@GablerRealty.com | www.GablerRealty.com/Dave
Recommended Local Businesses & Sponsors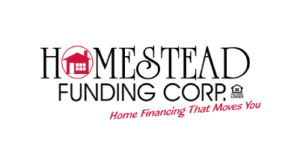 Office: (518) 729-3782
www.HomesteadFunding.com
318 Delaware Ave, Main Square Suite 15,
Delmar, NY 12054

Phone: (518) 439-2770
Email: Hartmann@ExcelSecurities.com
2 Howard Pl, Suite #1, Delmar, NY 12054

Phone: (518) 459-7100
www.QualityPM.com
199 Delaware Ave, Delmar, NY 12054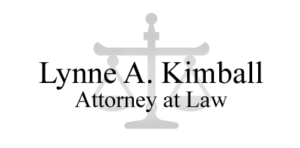 Phone: (518) 588-6200
Email: Kimball.Lynne@Gmail.com
1345 New Scotland Rd, Slingerlands, NY 12159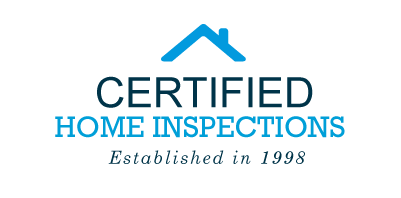 Phone: (518) 765-2042
www.CertifiedHomeInspections.biz
36 East Claremont Dr, Voorheesville, NY 12186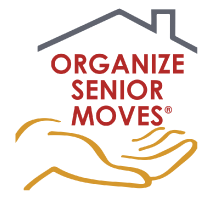 Phone: (518) 621-6568
www.OrganizeSeniorMoves.com
PO Box  673, Glenmont, NY 12077