John M. Cole
Real Estate Salesperson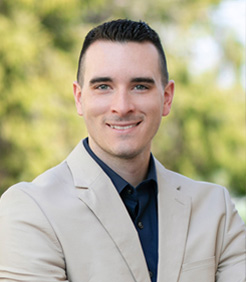 John Cole is a Rockland County native that found his permanent roots further North in beautiful Stillwater, New York. As a Licensed Real Estate Salesperson with a love for teaching others and restoring older homes, John built his real estate business on a foundation of trust, confidence, and education. 
John's decade of experience as a middle school and high school History teacher in the Albany School District, as well as a baseball coach and instructor, has helped him build tremendous communication and organization skills.
"Being a teacher I have a special skill set for being able to connect with students, parents, coworkers, and administrators. This skill set translates to the real estate world incredibly well, and has allowed me to educate my clients so they can make the best decisions possible! I know how to interact with all the parties involved in the process and deliver a professional, yet very personable experience." 
As a REALTOR, John loves nothing more than meeting new people and rising to the challenge of leading them to their dream house! "My ultimate goal is to provide my clients with a sense of comfort and confidence. This can be a very stressful, yet rewarding process for them, and I'm here to guide them every step of the way." John's patient, dependable, and loyal personality helps him keep a clear head in all situations and most importantly, maintain a positive mindset when helping clients through any obstacles that arise. "Every obstacle is an opportunity waiting to reveal itself, so staying positive is key!"
John originally sought a career in real estate after purchasing his first two homes and following his passion for owning and restoring old/historic houses. "My heart will always be in helping clients see the value and potential every home can have, especially older homes. I enjoy bringing new ideas to life and opening people up to new opportunities they may not have thought of before."
John chose to start his real estate career with Gabler Realty because of his devotion to top-notch customer service and sense of community. "Gabler Realty isn't just a real estate firm, they are a family. When searching for a brokerage to work for, I wanted to find a place that provided a team-like atmosphere where agents push each other to succeed. Here I know I can pursue my dream and help others do the same!"
When John isn't working hard for his clients or working on restoring his historic Stillwater home, you can find him golfing, pursuing his fitness goals, and spending quality time with his wife, Katie, and their three rescue dogs. You can even follow his affenpinscher, Dusty, on his Instagram profile @dustbunnytheaffen!
If you're looking to buy, sell, or invest give John a call today to see how he can help you achieve your real estate goals!
Browse Featured Listings

Sorry we are experiencing system issues. Please try again.

Send Me a Message
Fill out the form below to send me an email and I will get back to you shortly.