Christa Chenevert
Real Estate Salesperson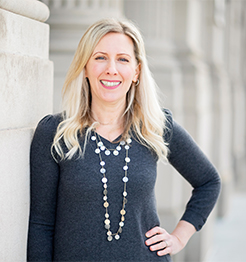 Christa Chenevert is a licensed real estate salesperson within the Capital Region. Since she began her career in 2019 she has had the privilege of working with all price points from under $100k to over a million, in all areas of the Capital Region. In Christa's second year of real estate she made a record breaking sale when she listed and sold a $ 1.25 million home in Averill Park. Prior to this sale, no residential property had ever been sold for a million dollars in Rensselaer county. Christa takes satisfaction in servicing diverse segments of the market. Using her passion and experience in marketing and data analytics allows her to demonstrate the process to clients so they fully understand where the buyers are coming from, and how to attract them.
"I help buyers find, evaluate, and secure homes that address all of their needs. My seller clients benefit from my marketing and negotiation techniques that always lead to a quick sale at the highest price the market can bear."
"I've served many families in making the home buying and selling process convenient and even fun. I have the heart of a teacher. My philosophy is not to "sell" you a home, it is to educate you to be empowered in making the right purchase or sale with me as your guide. I understand that this is most likely the biggest purchase you will ever make in your lifetime. You deserve the security of knowing that your decision will be completely informed. I take pride in providing that to my clients."
Christa is a native of NY. She grew up in Ulster county and moved to Clifton Park in 2004 with her Husband Mike where they raised their two children Jack, and Layla. Christa decided to start a career in real estate after being a stay at home mother for 10 years and actively volunteering in her community.
"I realized it was time for a new chapter. I had worked so hard to develop my children, and took pride and satisfaction watching them grow. I realized it was my turn. I love this industry because it's always changing. The need to have creative problem solving skills keeps me satisfied along the way. I haven't looked back since."
Christa loves to inform new residents of the area about all of the local resources and attractions that the Capital Region has to offer.
"I've had the incredible fortune of raising my family in this amazing community. You have the resources here to give your family any type of experience you want them to have. What attracted me to join Gabler Realty is that they share my philosophy. It's about the client, not the sale. Being a marketing buff, I couldn't help but notice Gabler stays on the cutting edge of marketing strategies and never gets out paced by the ever changing technology." 
"It is such a privilege to provide a service that I love doing because I love adventure! When I'm not venturing out with my clients, I like to travel, cook, explore local events, and volunteer for local charitable causes. I can't wait to connect with you!"
Browse Featured Listings

Sorry we are experiencing system issues. Please try again.

Send Me a Message
Fill out the form below to send me an email and I will get back to you shortly.